Press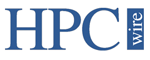 "Virginia Tech crashed the supercomputing arena in 2003 with System X, a machine that placed the university among the world's top computational research facilities. Now comes HokieSpeed, a new supercomputer that is up to 22 times faster and yet a quarter of the size of X, boasting a single-precision peak of 455 teraflops, or 455 trillion operations per second, and a double-precision peak of 240 teraflops, or 240 trillion operations per second."


"... that's enough computational capability to place HokieSpeed at No. 96 on the most recent Top500 List, the industry-standard ranking of the world's 500 fastest supercomputers. More intriguing is HokieSpeed's energy efficiency, which ranks it at No. 11 in the world on the November 2011 Green500 List, a compilation of supercomputers that excel at using less energy to do more."

Steven Mackay writes that Virginia Tech's new "HokieSpeed" supercomputer will be a veritable "War Horse" for researchers working on diverse science.



"When Wu Feng looks at an iPad, he sees something more than a great way to play Fruit Ninja. To him, Apple's sleek device looks more like a compute node on a supercomputer of the future: 1.5 gigaflops of computer power just waiting to be harnessed."
"Wu Feng, associate professor of computer science at the university, calls this magnificent monster a "new heterogeneous supercomputing instrument based on a combination of central processing units (CPUs) and graphical processing units (GPUs)," with expected performance to be orders of magnitude higher than their previous claim to fame, System X."

"HokieSpeed applied in sports, could help accelerate concussion readings, although creator Wu Feng does not claim to be a neuroscientist. 'On the green 500 list of energy efficient super-computing we're number eleven. So that's what places us as the number one highest ranked, 'commodity-based U.S. super-computer,' Feng said."

"Feng envisions HokieSpeed as Virginia Tech's next war horse in research. As researchers from around the world have used X to crack riddles of the blood system and further DNA research, Feng said HokieSpeed will be a next-generation research tool for engineers, scientists, and others."